The Curse of the August Wind
by Mark Jardine Aug 22 19:00 UTC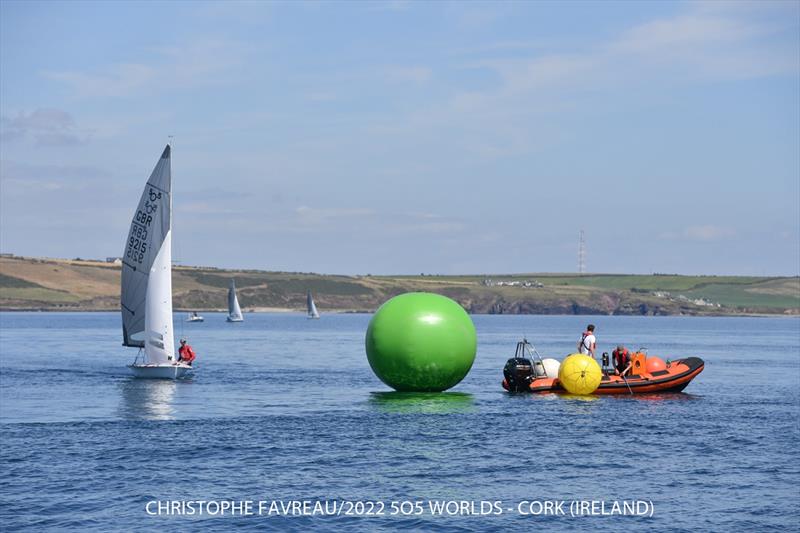 505 Worlds in Crosshaven Day 2 © Christophe Favreau / www.christophefavreau.com

The first weeks of August were certainly hot in Europe, causing all sorts of problems across the continent with the implementation of water restrictions and forest fires, especially around Bordeaux, but they also caused havoc with some major sailing events.
As sailors we are all used to losing a few days at a sailing event due to too much or too little wind, but the 505 class in Crosshaven, Ireland only managed one race in four days, before the wind finally picked up for the final. two days of their Worlds, allowing the organizers to complete a series.
The final day provided the 'brochure conditions' promised to sailors, so at least the 76 competing teams will have left Ireland with fond farewell memories.
The OK Dinghy World Championship in Marstrand, Sweden also had a windless final day, but as mentioned expect to lose a day at an event. It robbed us of the decider between Britain's Charlie Cumbley and Sweden's Niklas Edler, who were separated by just 0.4 points going into the final day, but it was a good run up to that point.
Elsewhere, the GP14 Worlds lost their first two days due to lack of wind. Day one of the Fireball Worlds was windless and the Fireflys lost two days at the end of the UK Nationals.
It's a huge blow for event organizers and competitors when days are lost due to the wind, with so much planning and travel costs to get to the event. Classes have waited up to four years to host their big events after the disruption of the pandemic, which really puts salt in the wound.
Events and classes take a close look at historical wind data before committing to a location and date, but what happened before doesn't say exactly what will happen in the future, and as we we have seen, this month of August is far from normal.
SailGP needs to perform as intended, and to try and get around too much or too little wind they have a selection of rigs and foils for different conditions, ranging from the towering 29m wing, which can lift and outflank F50s in 4 knots of wind, up to the 18 meter wing, the J2 jib and the small foils which allow you to sail up to 30 knots.
Even with this quiver of options, there's nothing you can do when there's no wind at all, as was the case at the ROCKWOOL Sail Grand Prix on Friday | Copenhagen, which ended the holding of any race on the first day of the event.
Sailors are bound to be philosophers when there's no wind, and New Zealand sailor Peter Burling said: "I mean, it's simple, for our sport we need wind and it wasn't not the case today."
The drag clearly didn't phase the Kiwis as they won the event with a clean sweep on Saturday, making it back-to-back SailGP wins for the team led by the America's Cup defenders .
Royalty seems to have shone in SailGP, and the Danish event saw another "royal race" with Her Royal Highness Crown Princess Mary of Denmark joining Tom Slingsby's Australian SailGP team in a thrilling match against Her Highness Royal Crown Prince Frederik of Denmark, who raced aboard Nicolai Sehested's Denmark SailGP team. The friendly race between the two teams took place before the last day of racing.
For Australian SailGP team skipper Tom Slingsby, it was a personal race in many ways, "Crown Prince Frederik and I sailed together and he's a good friend of mine and I knew he really wanted victory. But with Princess Mary on board, who was born in Australia, we just knew we had to perform and show that Australians can't be beaten in a race, and that's exactly what we did."

Mid-week sailing
During the week I received this wonderful photo of artist Lavinia Cadey from Loch Long One Designs working upstream against a strong ebb during an August Wednesday evening run on the River Alde. It reminded me (if I ever needed to be reminded) how good midweek evening sailing is.
Sailing clubs everywhere are adapting to changing lifestyles, where weekend time has become a commodity that often cannot be devoted to mass racing, and there has been an unmistakable decline in club races on Saturdays and Sundays with increased participation in evening races on weekdays. .
There is no doubt that there is an important place for the weekend series, but the question of how to occupy the clubs at the weekend, to attract individual sailors, families, young and old, is difficult and requires adaptation to the circumstances of each club. Constant review and questioning of members will help provide direction, and I would love to hear from clubs where changes have been made to increase participation; please email [email protected]
A famous quote, attributed to many people over the past 150 years or so, says "I cannot change the direction of the wind, but I can adjust my sails to always reach my destination". While that doesn't help, it does apply to clubs and their strategies to meet the changing needs of sailors. We all need to think about what is best in this changing world to ensure that sailing survives and thrives.
Wherever you are in the world, I wish you fair winds and remember that there is no better place than on the water.

Marc Jardine
Editor-in-chief of Sail-World.com and YachtsandYachting.com