A 34-year-old man died in an accident near
from Victoria
Great ocean road.
Victoria Police
believe one group jumped from a plane in Torquay, and two landed on Breamlea Road in Connewarre at 10.30am.
One of the paratroopers, a man from Sydenham, died at the scene.
It is understood that the man's parachute failed to open and he crashed on rural property.
The second paratrooper was uninjured.
APF chief executive Richard McCooey said the man was making his first jump in a "winged suit".
It is a special garment that allows the wearer to glide through the air at a slower rate rather than in free fall.
He said it was too early to know what happened.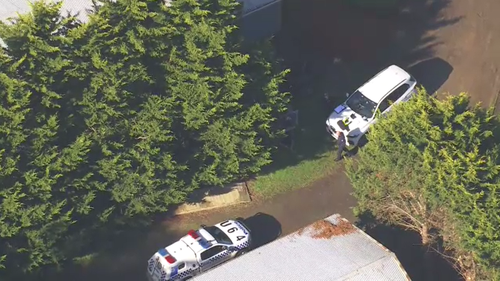 "We understand the man had completed 300 jumps and was performing his first wingsuit jump, under the supervision of an experienced tutor," he said.
"We know very little beyond that at this point, although it appears the man did not deploy any of his parachutes.
"This is a horrific situation and our hearts go out to this man's family and friends."
McCooey said an Australian Parachute Federation safety and training officer was there and would be investigating.
The police will prepare a report for the coroner.
The other person survived.